Welcome to my whipped cream cheese frosting recipe. This recipe is a must for cream cheese fans who would like something that is not too sweet. Four simple ingredients - cream cheese, heavy whipping cream, confectioners sugar and vanilla - make this simple to create. The result is a light and fluffy frosting that is easy to spread and pipe.
This post may contain affiliate links. Please refer to the terms page for more information.
If you are one of those people who scrape icing off their cake because it is too sweet - this is the icing for you! It uses just one cup of confectioners' sugar to frost a 9" cake. Whereas, many cream cheese icings will use up to 2 pounds of sugar. Additionally, this frosting remains silky smooth and will not form a crust.
I use this recipe for many of the desserts in my bakery - carrot cakes, red velvet cakes, spice cakes, parfaits and a finishing for mini-tarts. The frosting does require refrigeration so make sure you have space in your fridge for that big cake!
I recommend removing the cake from your refrigerator approximately two hours prior to serving. This will allow the cake to come to room temperature. Place any leftovers back in the refrigerator.
I am often asked what is the difference between heavy cream and whipping cream. For a good explanation visit this website. Either heavy cream or whipping cream may be used for this recipe.
FAQs
How long will it take to whip the cream cheese frosting?
Using a stand-mixer with the whisk attachment it will about 5 minutes. It may be made using a hand mixer but it will take some time.
Can I freeze the whipped cream cheese frosting?
I do not recommend freezing this frosting. It will begin to break down and become watery when it is defrosted.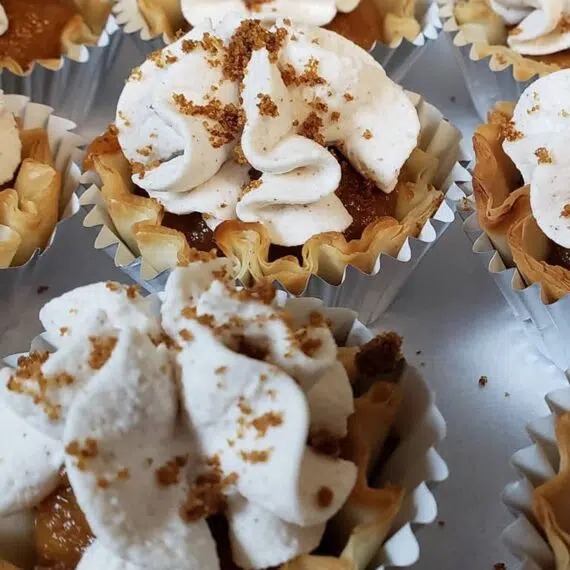 Whipped Cream Cheese Icing
A creamy cake or cupcake icing made from cream cheese, whipped cream, vanilla and confectioners' sugar.
Ingredients
16

Ounces

Cream Cheese, room temperature

1

Cup

Confectioners' Sugar

1

teaspoon

Vanilla Bean Paste

(or vanilla extract)

32

Fluid Ounces

Heavy Whipping Cream
Instructions
Place room temperature cream cheese in the bowl of a stand mixer fitted with the whip attachment.

Add confectioners sugar and vanilla bean paste to the bowl.

Begin mixing on low speed and gradually increase the speed to medium.

Continue to whip the sugar and cream cheese until no lumps are present (2 - 3 minutes). Scrape the side of the bowl if needed.

With the mixer running, slowly begin pouring heavy cream into the mixing bowl.

Continue to mix until stiff peaks form. The icing is now ready to be used.

Refrigerate icing if not using immediately.
Notes
This recipe will produce enough frosting to fill and pipe rosettes on a 9" cake.  If not piping rosettes, a half recipe will be sufficient.