Following you will find a collection of my pie dough recipes. These recipes work wonderfully for pies, tarts and mini-desserts. All of these recipes were created by me and used extensively in my bakery. I hope these recipes delight your family and friends as much as they have my customers!
Sweet Pie Dough Recipe
A sweet pastry dough, also known as pate sucree, is a rich and sweet pastry with a crisp cookie-like texture. It works beautifully for decorative crust work as it maintains its shape well while baking.
Check out this recipe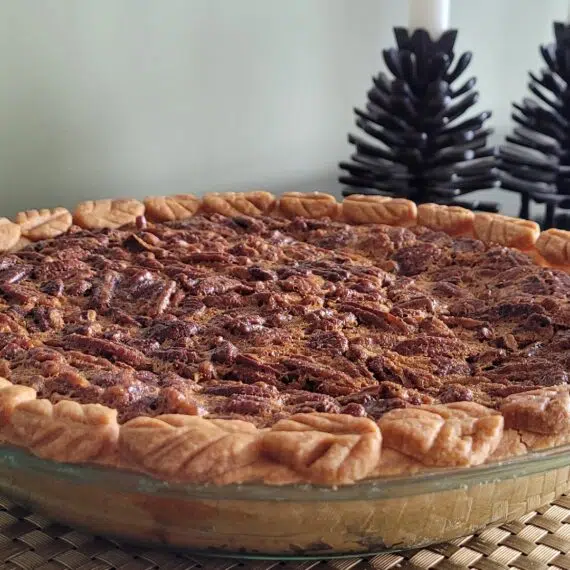 Rough Puff Pastry Recipe
An easy and quick puff pastry recipe with step-by-step instructions.
Check out this recipe
Chocolate Pie Crust Recipe
An easy and delicious chocolate pie crust recipe. May be used as a 'press-in' crust or a rolled crust.
Check out this recipe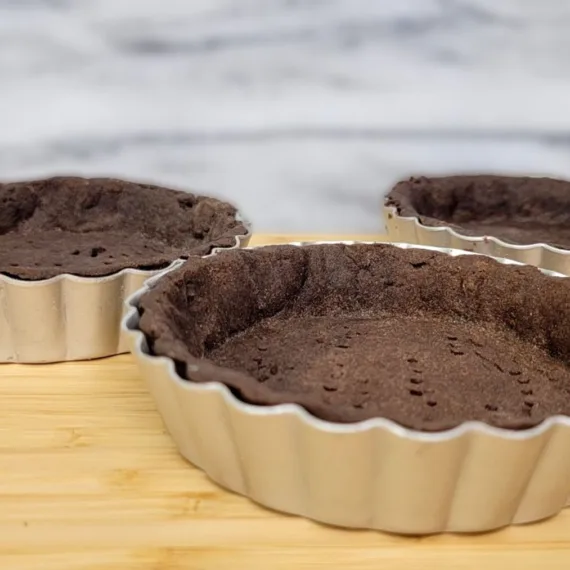 Flaky Pie Dough Recipe
If you are looking for a flaky, buttery and delicious pie dough you have come to the right place! You don't need special equipment or training to create this crust – just follow the tips in this post and you will have a pie crust to delight your guests.
Check out this recipe
Peanut Butter Pie Crust
A peanut butter press-in pie crust with a soft cookie-like texture. Perfect for chocolate pies, peanut butter pies, banana pies or any other pie filling that suits your fancy!
Check out this recipe
My preference is a plastic or wooden rolling pin when rolling out my doughs. I find the dough sticks less, therefore allowing me to use less flour.
Be sure to check out my 'tried and true' pie and tart recipes which work beautifully with my dough recipes: