Chocolate Panna Cotta Parfaits Recipe
Chocolate panna cotta, a classic Italian dessert, is a rich and creamy dessert that combines the smoothness of cream with the indulgence of chocolate. If you're a chocolate lover, this dish is a dream dessert.
This post may contain affiliate links. Please refer to the terms page for more information.
Panna cotta is an elegant and impressive dessert that is perfect for special occasions or dinner parties. It has a smooth and glossy appearance that can be beautifully presented in individual serving dishes, making it a visually appealing dessert that will impress your guests.
Tips for making the chocolate panna cotta recipe:
While this dessert may sound fancy, it's actually quite simple to make. This recipe will walk you through how to make chocolate panna cotta at home.
Ingredients:
I prefer to make this recipe with heavy cream, which gives it its rich and luxurious texture. Some recipes use half-and-half or whole milk, but this results in a lighter, less creamy version. My recipe uses the following:
Heavy cream: the cream is used both in the panna cotta and the chocolate ganache topping
Powdered gelatin and cold water: Gelatin is used to set the panna cotta and give it its firm texture. Cold water is used to dissolve the gelatin before adding it to the cream mixture.
Chocolate: use a finely chopped dark chocolate. Small chocolate pieces melt more easily in the hot cream.
Granulated sugar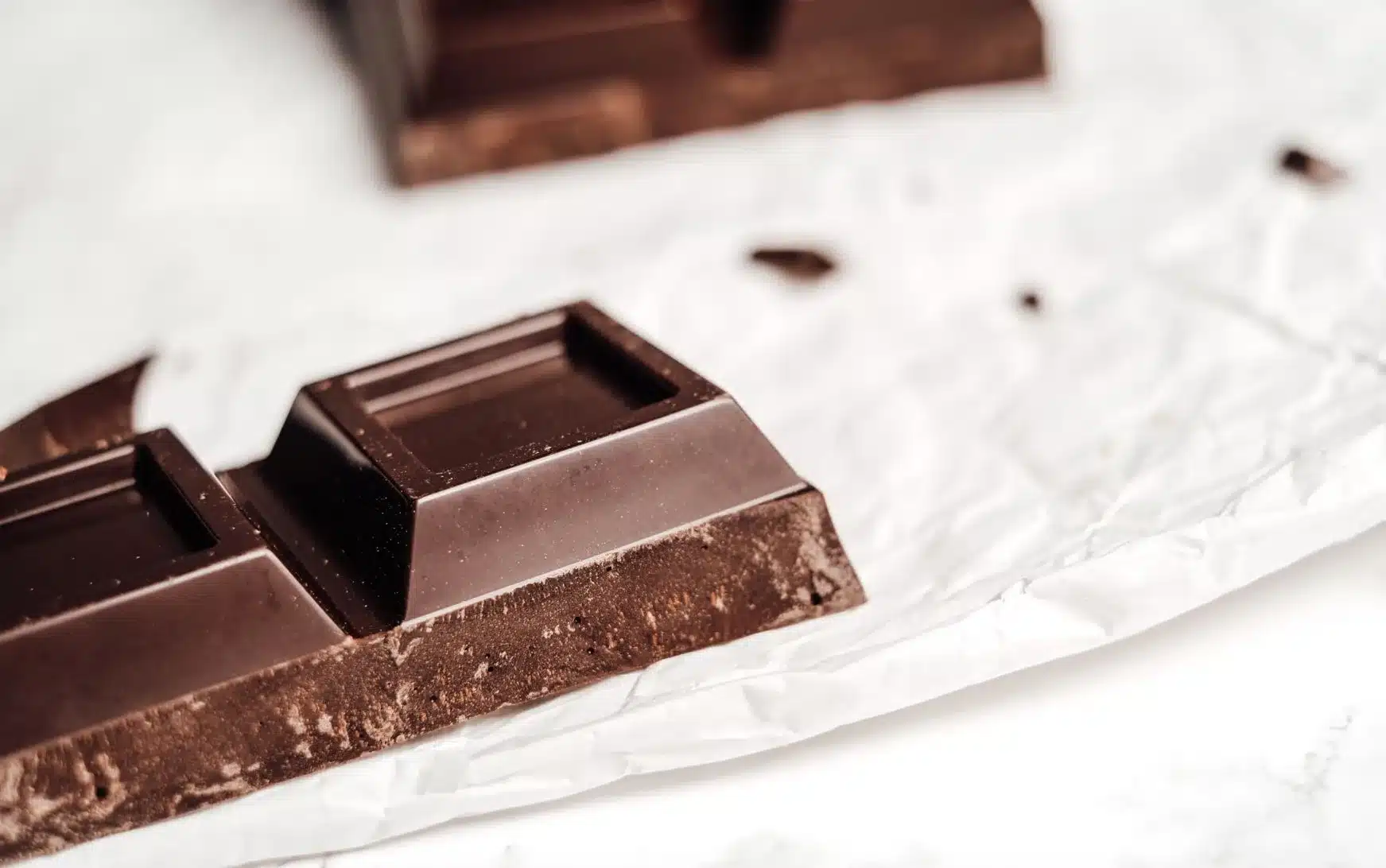 FAQs
What options do I have to decorate the chocolate panna cotta?
There are many options to add some decor to the top of this dessert: add fresh berries, drizzle with caramel or peanut butter sauce, add toasted nuts for a bit of crunch, etc....
What type of glasses should I use to make the parfaits?
Chances are you probably have serving dishes that the panna cotta will look nice in. Use tall glasses, ramekins or martini glasses.
Chocolate Panna Cotta Parfaits
Equipment
6 Parfait Glasses (6 ounces)
Ingredients
Chocolate Panna Cotta
1

tablespoon

Powdered Gelatin

2

tablespoon

Cold Water

(to sprinkle gelatin over)

3

Cups

Heavy Cream

⅓

Cup

Granulated Sugar

5

Ounces

Dark Chocolate

finely chopped
Ganache Topping
3

Fluid Ounces

Heavy Cream

5

Ounces

Dark Chocolate, chopped finely
Instructions
Chocolate Panna Cotta
Sprinkle powdered gelatin over the cold water. Set aside to allow gelatin to set.

Place cream and granulated sugar in a medium-sized saucepan. Bring to a low boil over medium heat. Stir occasionally to avoid scorching the cream.

Remove from heat as soon as the cream begins to boil.

Add gelatin to the cream mixture and stir until the gelatin is completely dissolved.

Add the chocolate to the cream mixture. Let the chocolate and cream rest for 5 minutes then stir until smooth.

Pour mixture into a heat-proof measuring cup and distribute evenly between the 6 parfait glasses.

Place parfaits in the refrigerator for at least 3 hours to set.
Ganache Topping (add after the panna cotta has set)
Heat heavy cream to a low boil. Pour over chocolate pieces and let sit for 5 minutes). Stir until smooth.

Pour chocolate ganache over the panna cotta in the parfait glasses. Place parfait glasses in fridge until ready to serve.