Bavarian Cream Cheese Recipe - Filling for Pies, Cakes and Other Pastries
This Cream Cheese Bavarian recipe produces a light and airy cream. It is sturdy enough to hold up as a filling for cakes, cream pies, charlottes and dessert parfaits.
This post may contain affiliate links. Please refer to the terms page for more information.
This is my 'go-to' recipe when I want a more sophisticated option for cream cheese fillings.. The filling is less sweet and lighter than most cream cheese fillings.
I most often pair this recipe with fresh berries as cream cheese and berries are the perfect combination and result in a lovely dessert - a little tart and a little sweet. Additionally, the berries add a burst of flavor and a bit of texture to the dessert.
Tips for Making the Bavarian Cream Filling:
I recommend watching my 3-minute video if you are new to making Bavarians. This video will visually guide you through each step in the process.
The first step in the recipe is to dissolve the gelatin in cold water. Set the gelatin aside to gel while you start mixing the cream cheese.
Bring the cream cheese to room temperature. Creating a smooth, lump-free Bavarian is difficult using cold cream cheese.
This recipe uses the zest and juice of one lemon. The lemon is a nice addition when your final dessert will contain fresh berries of any kind. Vanilla, or any flavoring you desire, may be substituted for the lemon.
Mix the cream cheese, sugar and lemon (or other flavoring) until no lumps remain.
Whip the heavy cream to medium peaks. Once the cream is whipped properly, gently melt the gelatin/water mixture in a microwave. The mixture should be lukewarm. Pour the gelatin into the cream cheese mixture and stir until incorporated.
Immediately fold in the whipped cream. You want to do this quickly so the gelatin does not start to set the cream cheese.
The Bavarian may be used immediately if making parfaits. If using as a cake filling, place the Bavarian in the refrigerator for an hour or until it sets.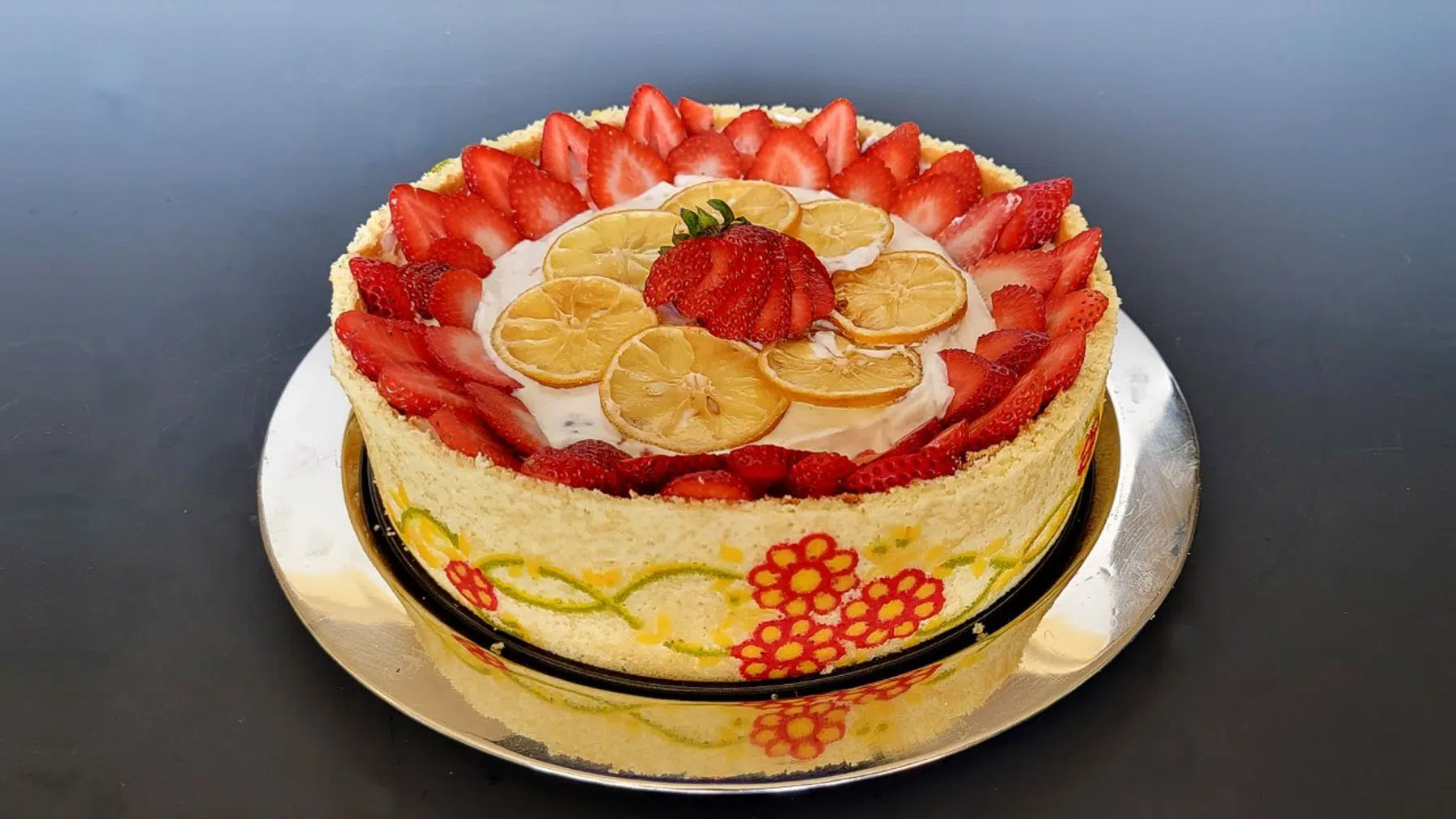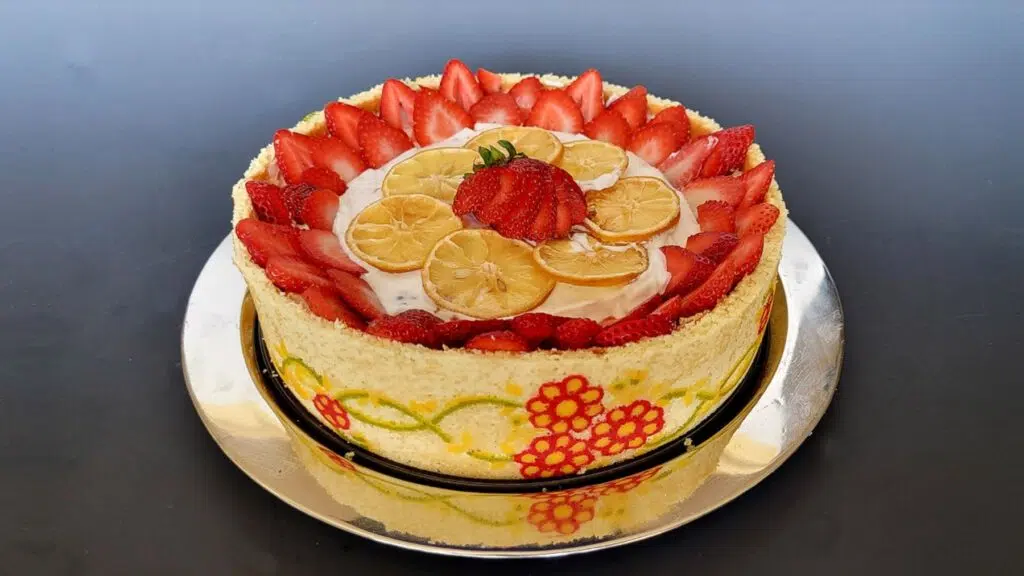 Cream Cheese Bavarian Mousse
This Cream Cheese Bavarian filling recipe is light and airy yet sturdy enough to hold up as a filling for cakes, cream pies, charlottes and dessert parfaits.
Ingredients
¼

Ounce

Powdered Gelatin

(2 teaspoons)

3

tablespoon

Cold Water

(to dissolve gelatin)

12

Fluid Ounces

Cream Cheese, full fat

Room temperature

1

Large

Lemon, zest and juice

(optional)

4

Ounces

Granulated Sugar

(½ Cup plus 1 Tablespoon)

16

Ounces

Heavy Whipping Cream

(2 Cups)
Instructions
Sprinkle gelatin over cold water. Set aside.

Place room temperature cream cheese, zest and juice of one lemon, and granulated sugar in a mixing bowl and mix together until combined and no lumps of cream cheese remain.

Place heavy whipping cream in a separate bowl and whip to medium peaks.

Melt gelatin until just slightly warm. Stir into cream cheese mixture.

Add whipped cream to cream cheese mixture and fold until completely incorporated.

Place in refrigerator until ready to use for cakes, pies, parfaits, etc...