Easy Rough Puff Pastry Recipe
An easy and quick puff pastry recipe with step-by-step instructions. In just a few hours you will have the perfect homemade dough for your sweet and savory dishes.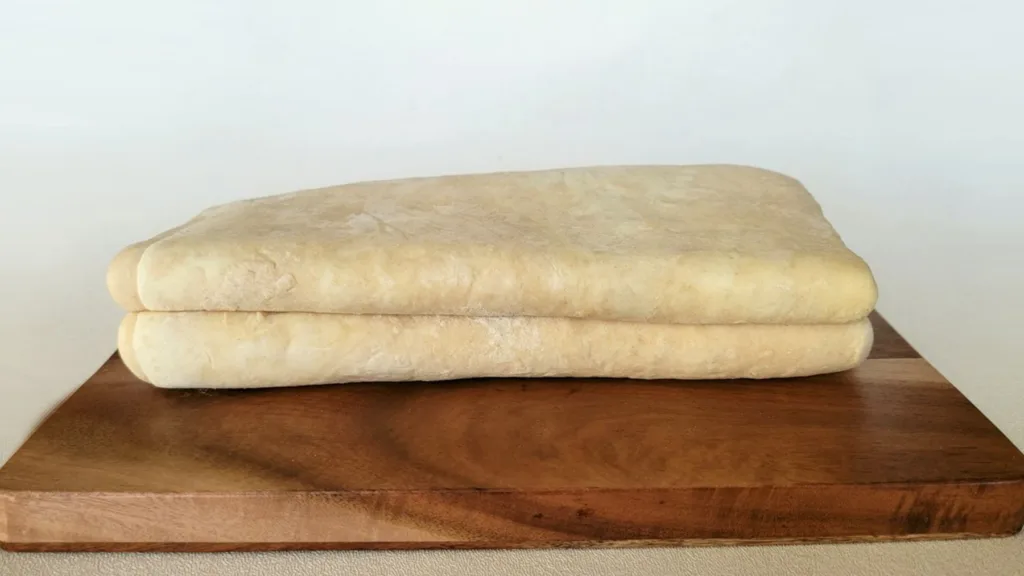 This post may contain affiliate links. Please refer to the terms page for more information.
The process to create puff pastry is made simple by following the proper procedures. I encourage anyone new to making this dough to watch my short YouTube video. The video is less than four minutes and following these steps will ensure you have the perfect outcome.
Tips for making the Dough:
Ingredients for the easy puff pastry recipe:
A total of four ingredients are needed to make this recipe:
All-purpose flour
Ice water
Salt
Unsalted butter: the butter must be cold when creating this dough. If not, the butter may melt. Which means your creations will not have crispy pastry layers. This recipe uses a total of 12 ounces of butter. Prepare the butter as follows:

Grate 2 ounces of butter using a kitchen grater or chopping finely with a knife (the grated butter should resemble shredded cheese).
Chop the remaining 10 ounces of butter into cubes approximately ½".
Make the rough puff pastry:
FAQs